CONSULTING, ADVISING & CREATION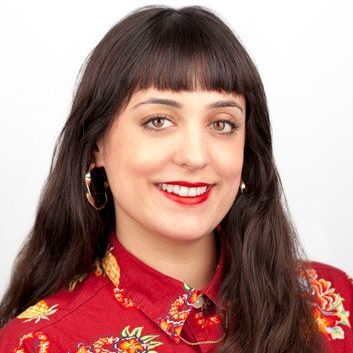 A digital music and tech pioneer
Morris draws upon her personal experience in lead roles for start-ups, digital music services, big consumer brands and charities, including Universal Music, Global Radio and 7digital to name a few. She is an inspirer, a connector and a doer, leading digital projects in the UK, US and The Netherlands building new cross-platform initiatives.
"My favourite colour is orange, I have an adventurous spirit and when not working can be found dancing to techno or at a gig."
Working with organisations to develop strategies and capabilities…
…whether early stage startup or new initiative within a larger organisation. I can help you to grow your business through specific projects:
Multi-platform digital campaigns
PR, marketing & communications consultancy
Outreach to strategic music and tech partners
Event management
Audience & brand development
Artist representation & bookings
Go-To-Market planning from ideation and concept evaluation to roll out
I work alongside a talented & eclectic pool of music & creative personnel – from digital disruptors, to record labels, non-profit organisations to artists and designers – to create projects that identify, engage, evolve and excite audiences worldwide.
Universal Music Australia

Digital marketing campaign work
Primephonic

Developing & rolling out a Hi-res music streaming service
UMG / Global Radio

Acquisition for niche streaming service
7digital

Marketing & PR for several clients
The Muscle Help Foundation

Acquisition, brand awareness & digital marketing
Interested to know more about how I can help you?